Coulsons as at 31 March 2012
Coulsons is a long established firm of Chartered Accountants. The originating firm having been established in Scarborough in 1885. The present firm practises in Scarborough and aims to offer services of the highest professional standard to both business and private clients. The partners have wide general experience and individually concentrate on certain areas of professional work in order to give a degree of specialisation to clients in those areas.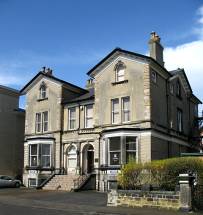 Coulsons has a large number of clients in farming; medicine; dentistry; the law; retailing; nursing homes; retirement homes; computers and information technology; hotels; guest houses; the leisure industry; manufacturing and the charity sector. In addition, Coulsons acts for many private clients, advising them on all taxation and financial matters, including short and long term tax and financial planning.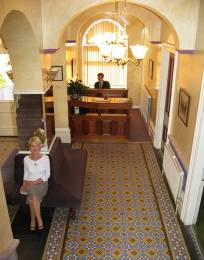 Coulsons operates from the setting of an elegant Victorian building, making full use of the latest twenty-first century information technology.
Coulsons is a member of the UK 200 Group of practising Chartered Accountants, a mutual organisation committed to achieving high standards of professional work. This association provides the firm with technical back up and courses to maintain the firm's technical ability. In addition, it provides access to specialists in difficult areas of professional work when they are required.
Coulsons is registered to carry on audit work and authorised for investment business by the Institute of Chartered Accountants in England and Wales. It is also a training office authorised to train students preparing for the examination of that Institute.
This is a Legacy site retained for historic reasons. Coulsons merged with Ashby Berry on 31 March 2012 to become Ashby Berry Coulsons.
The new web site is at www.ashbyberrycoulsons.co.uk.
To contact the new merged firm:-
The new web site is at
www.ashbyberrycoulsons.co.uk
The address continues to be:-

Two Belgrave Crescent, Scarborough,North Yorkshire YO11 1UB
Teln 01723 364141
Fax 01723 376010