Coulsons as at 31 March 2012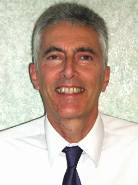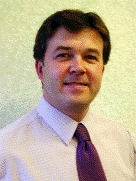 PARTNERS
T
he
two
partners, David Bryden and Paul Hodgson, are general practitioners and have a great deal of direct contact with clients.

DAVID BRYDEN
Qualified 1972 David is responsible for Information Technology and is involved in Financial Services, Audit matters, and Business Planning.
PAUL HODGSON
Qualified 1986 Paul is responsible for our continuous Training and is involved in Audit matters, Professional Partnerships including Medical Partnerships, Small Businesses and the Farming Industry.
Consultant
ADRIAN ALLEN
Former Partner, Adrian is available for consultation as required.
Practice Management and Administration
Kath Swaddle - Head of Department and Practice Administrator
Jemma Forster - Secretarial
Charlotte Wilson - Secretarial
Gillian Elders - Reception
Mike Harwood - Payroll Bureau
Audit Department
Nigel Greenfield - Head of department
Anne Mead - Mananger
Julie Verrier - Manager
Gary Woodall - Manager

Small Business Department
Michael Patrick - Head of department

Assistant to The Partners
Doug Johnson - Partner's assistant

Management Accounts
Amanda Kitto - Head of department

Technical Staff
Richard Morehouse
Steven Pollock
Michael Messenger
Molly Marshall

This is a Legacy site retained for historic reasons. Coulsons merged with Ashby Berry on 31 March 2012 to become Ashby Berry Coulsons.
The new web site is at www.ashbyberrycoulsons.co.uk.
To contact the new merged firm:-
The new web site is at
www.ashbyberrycoulsons.co.uk
The address continues to be:-

Two Belgrave Crescent, Scarborough,North Yorkshire YO11 1UB
Teln 01723 364141
Fax 01723 376010